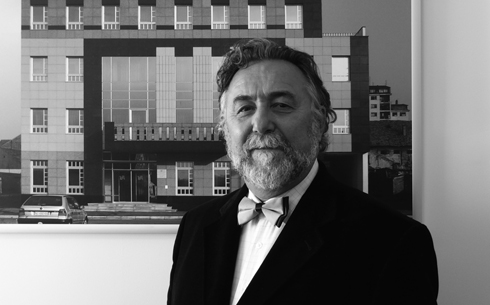 Bora Radusinovic, Master of Science in Architecture
Director
Bora has professional work experience of more than 40 years in the firms "DDOR Novi Sad" a.d.o. and "DDOR Vestans" as director of the department of architecture. He worked as an architectural designer in the City planning Department in the cities of Novi Sad and Bor, Serbia. He was the assistant general manager for the investment and construction of RTV Novi Sad, a local broadcasting company.
He earned a Master's degree in architecture and urbanism at the Faculty of Architecture, University of Belgrade, Serbia. Bora is the author of a wide range of architectural projects, buildings and interior designs across Serbia.
Bora has earned numerous awards and recognition for his work in architecture such as the elite and highly coveted life time achievements award, the "Tabakovic Award" in the year 2010, the "Salon of Architecture Award" from the Association of Novi Sad City Architects-DaNS and the eminent "Borba Award" for architecture. Bora has participated in many exhibitions of awarded architectural projects.
He is a member of The  Assembly of the Serbian Chamber of Engineers, executive board member  of designers with  the Serbian Chamber of Engineers and President of Commission DaNS for copyright verification.